VarroJet - US type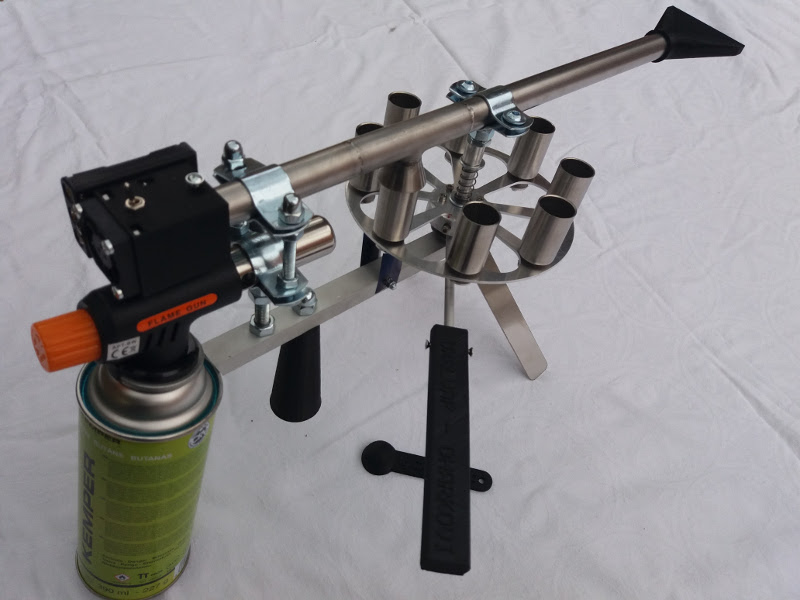 VarroJet in stainless steel design for 8 hives
VarroJet is a lightweight and portable oxalic acid vaporizer designed for commercial beekeepers or beekeepers with multiple colonies.
The compactness of the device makes it suitable for use in less accessible terrain where open fire handling is not a problem.
VarroJet - US type - is heated by gas from a bayonet cartridge. It is equipped with a rotating carousel with cups for 6 or 8 beehives. One cup is used for one dose of acid per bee colony.
The evaporated acid smoke is blown into a beehive by a small fan. The evaporation time of 2 g of acid is about 30 seconds.
Rotation and stroke of the chambers is by means of a rotating handle. We offer the Varrojet in a stainless steel design with 6 or 8 cups.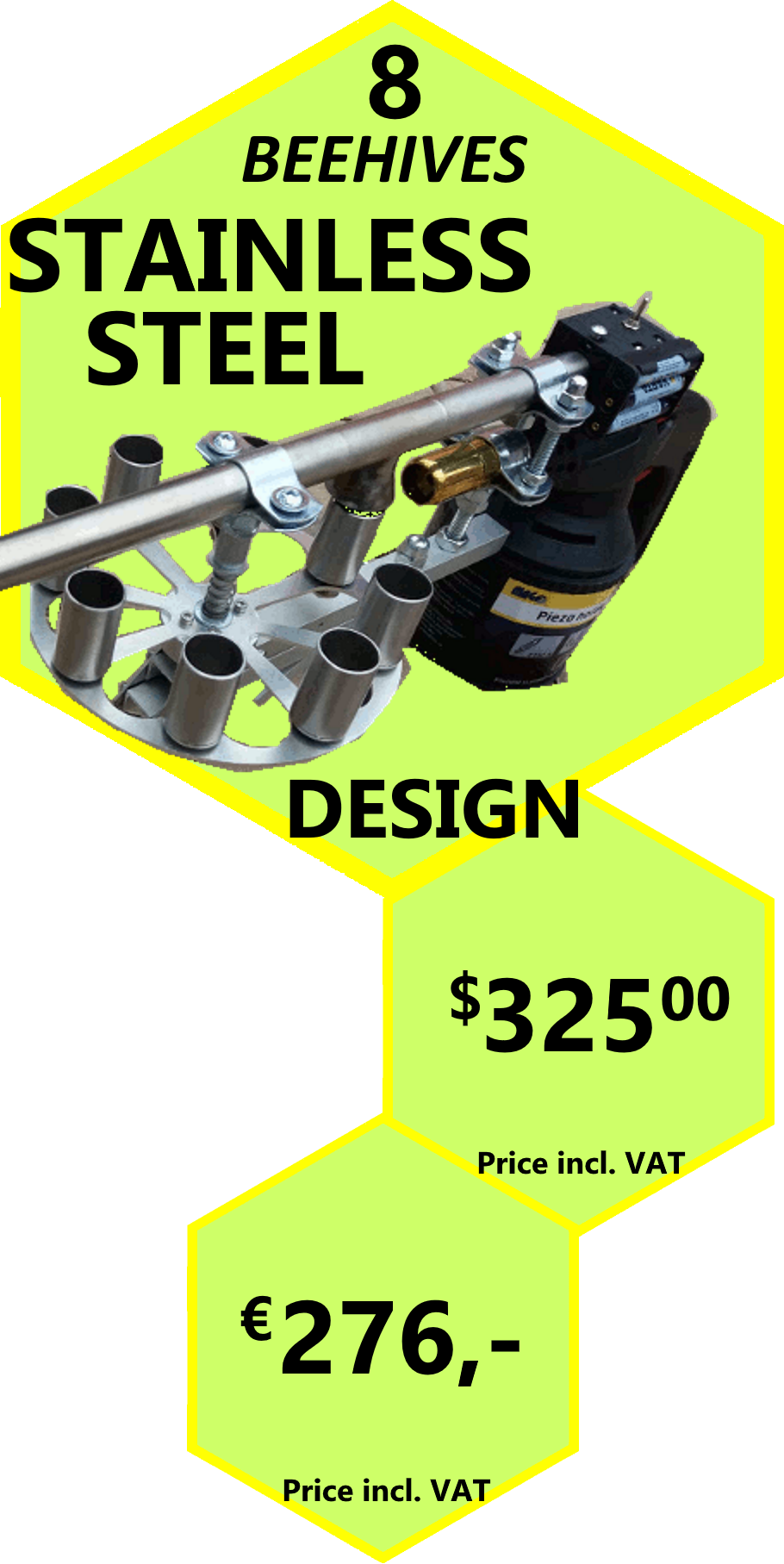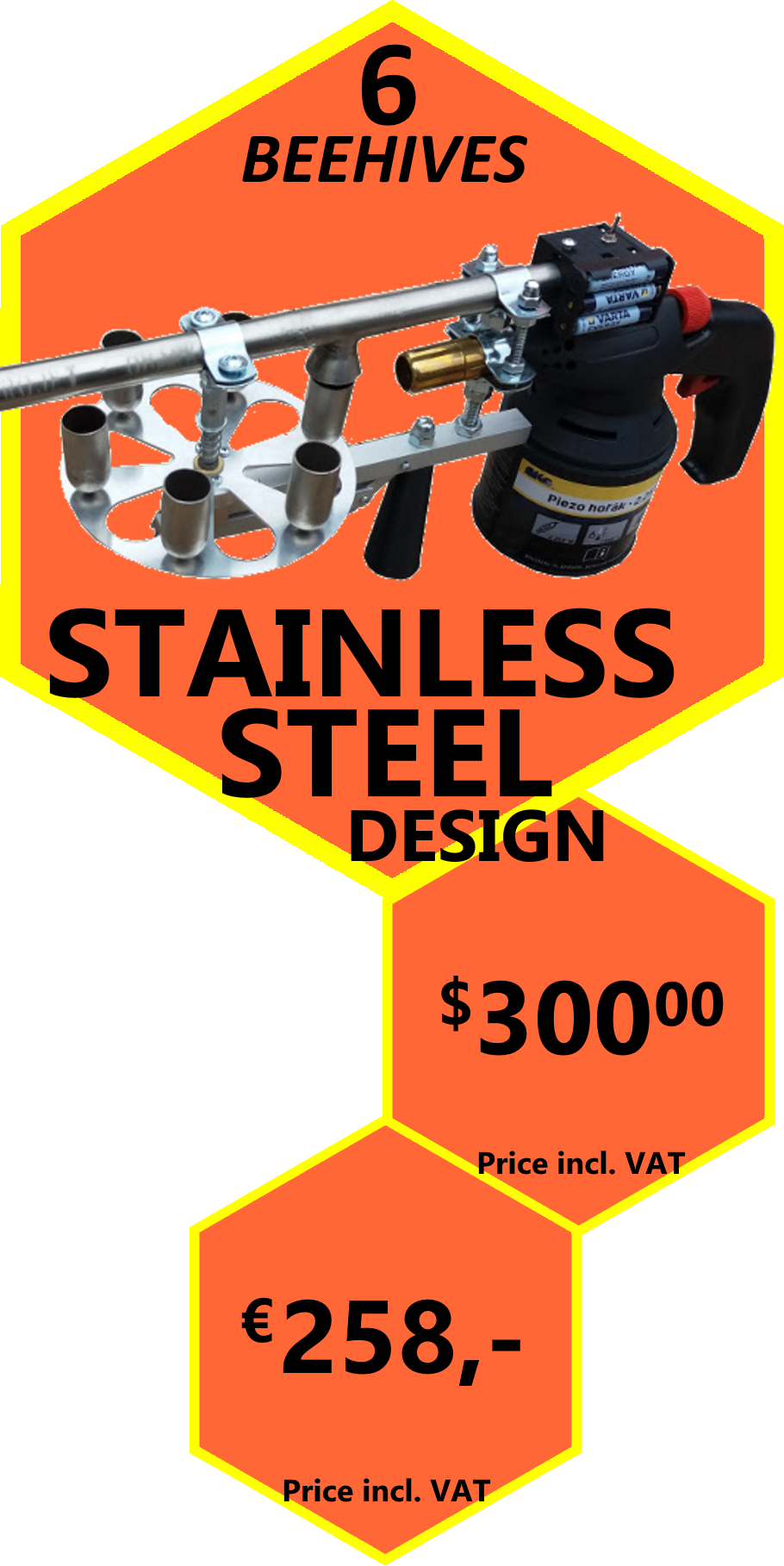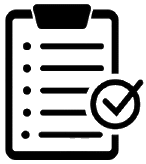 Technical information:
Weight:

  1,2 kg 

Burner power:

 1,8 to 2,25 KW

Evaporation time 2 grams:

 cca 30 to 40 sec

Gas cartridge type:

 bayonet
Fan power supply:

3x micropencil battery, type AAA

Dimensions (LxHxW):

 55cm x 21cm x 15cm

Temperature range:

 180 – 250°C 

Material:

 stainless steel

Gas cartridge life:

 max. 3 hours (120 – 180 beehives)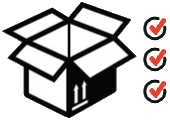 Package contents:
Vaporizer - VarroJet (US type)

Swivel handle

Stand

Vaporizer outlet reduction

Measuring cup for crystals

Fan without batteries 

Instruction manual

Original packaging and instructions for the gas 

NOTE: gas cartridge is not included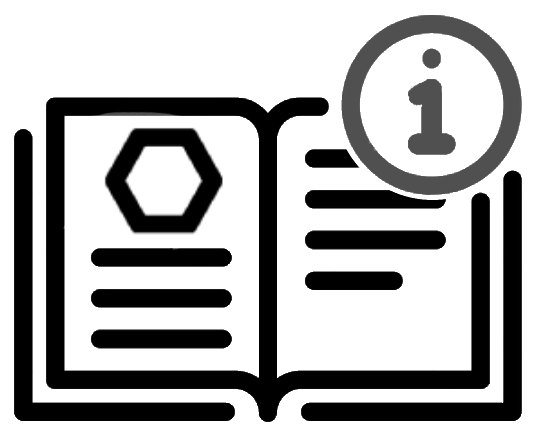 ---
The product can be ordered using the contact form below or through our contacts.
---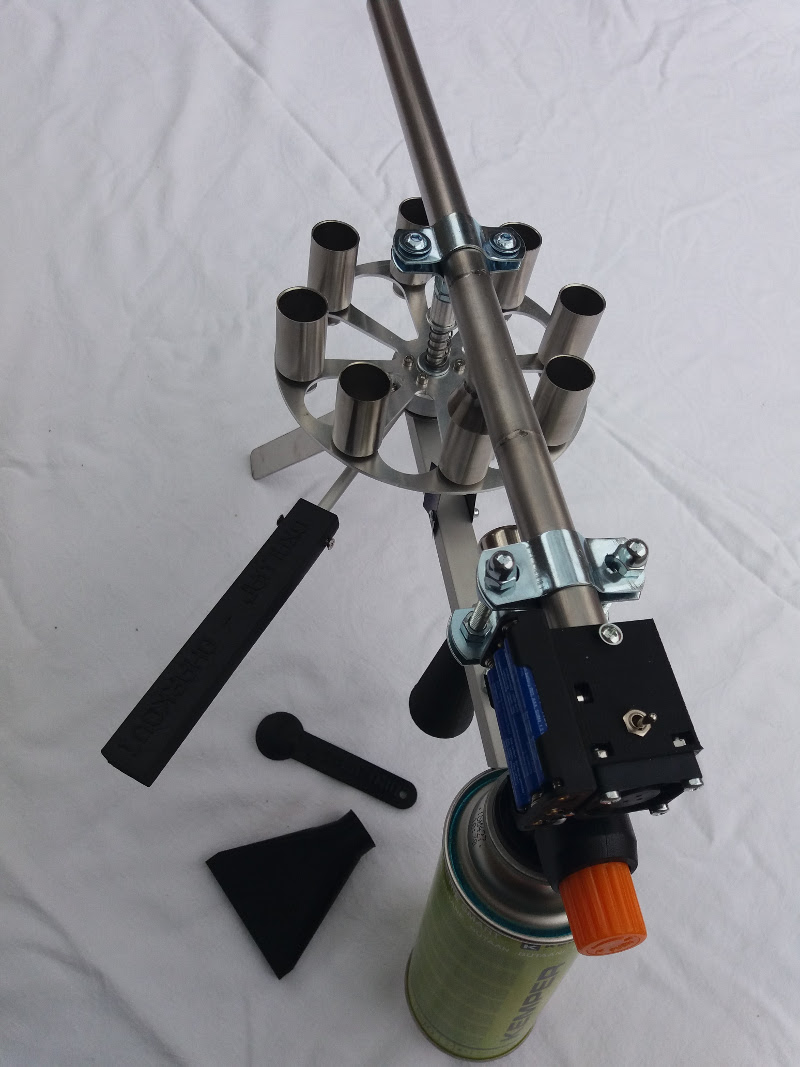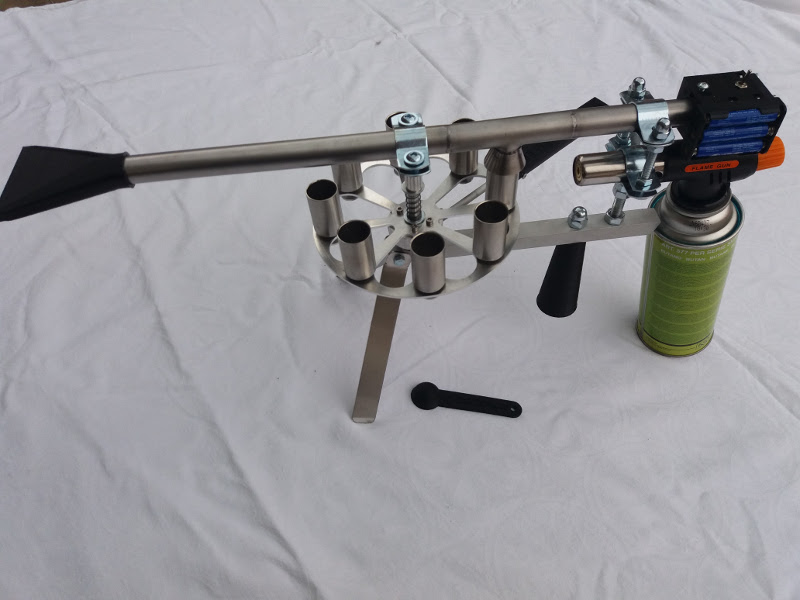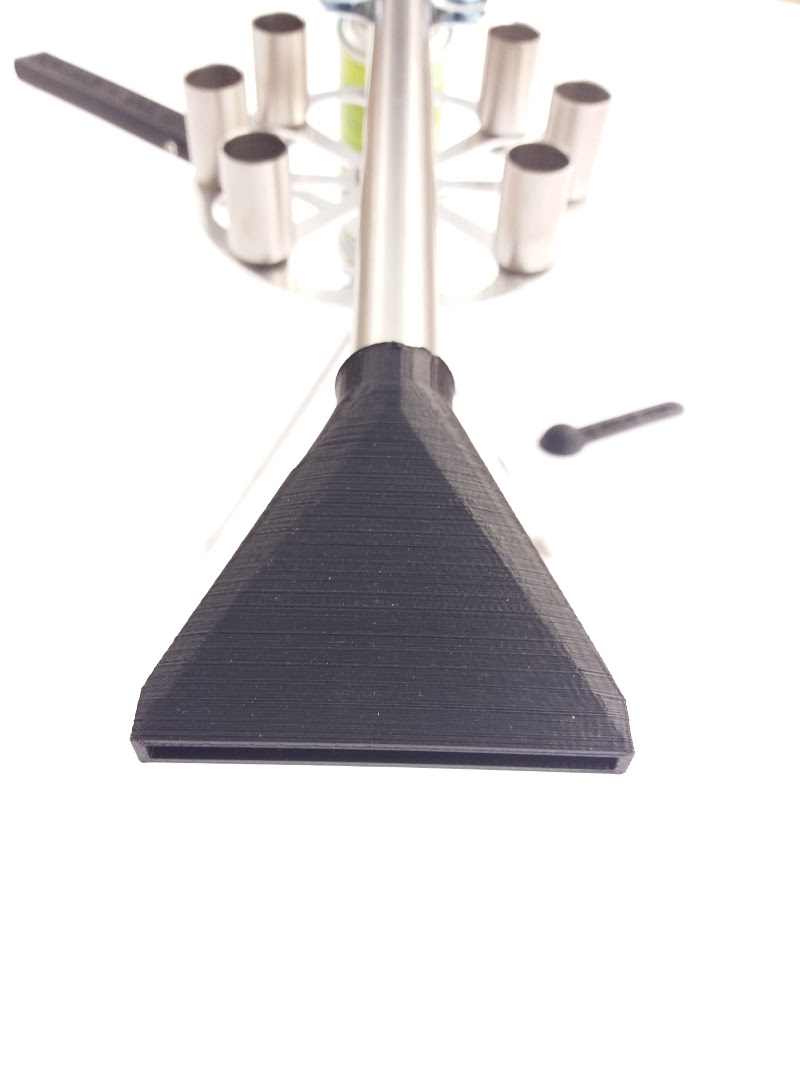 Available from March 2017 - possibility to order via email or mobile phone.